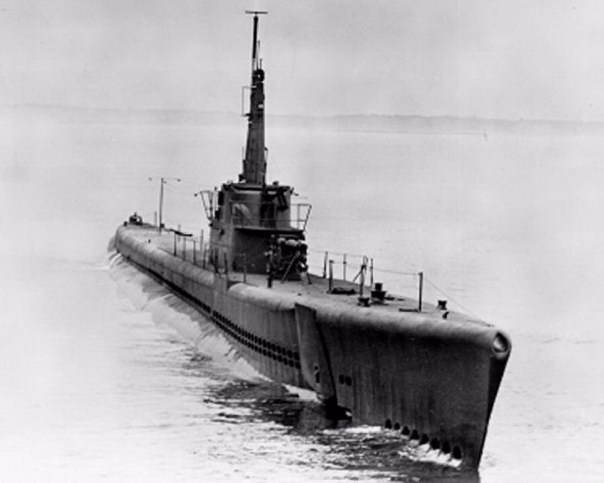 Got a great note from Jef Alger, grandson of Don Alger, who served aboard the SS286 Billfish during WWII as helmsmen. Jef sent me a link to an article where Don tells some very intersting stories about the boat's last war patrols. Thanks to Jef and his grandfather Don.

Lest we forget.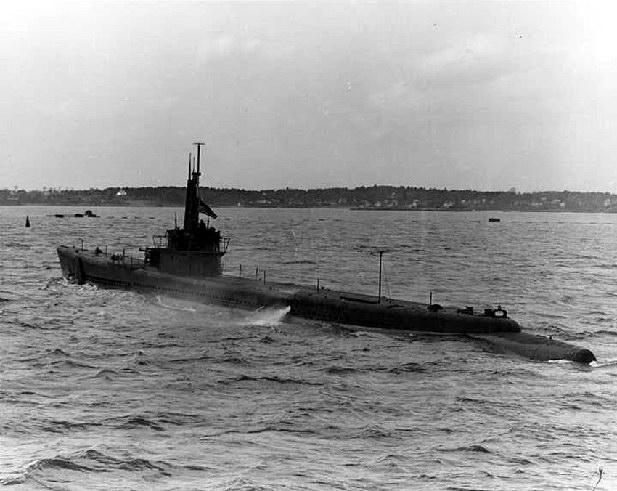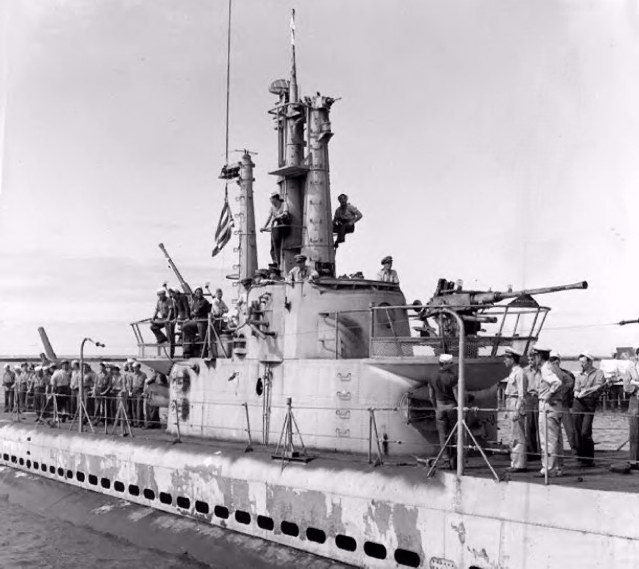 Another special member of the original Billfish crew contacted me, his name is Seymour Phillips. He sent me a letter recounting one of the war patrols he was on in WWII. I posted in the
Sea Stories
page. He is also in the
picture
taken on Midway Island (below) he is in the top row far right. I actually lived on Midway in the early 60's, my dad was an aviation electrician flying the super Connie radar pickets between Midway and the Allutian Islands in Alaska.
This was taken after a Patrol at Midway, either 1944 or 1945, Looking at the pic, I`m upper row on your
right side, shirtless and a beard...... Seymour Phillips
Editors note: Check out the censoring of the date and which war patrol in the lower right.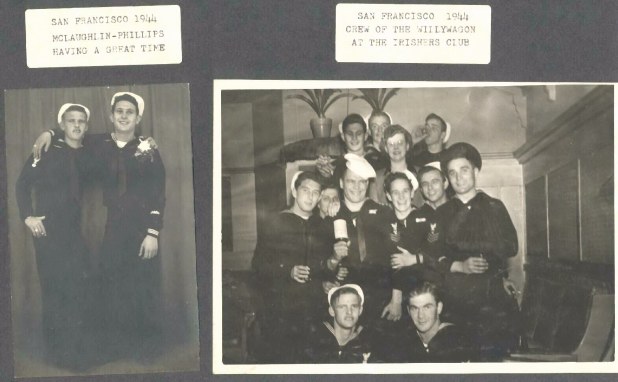 Here is a page of photos from Seymour Phillips, who served aboard the SS286 Billfish,
thank you Seymour for sending these in!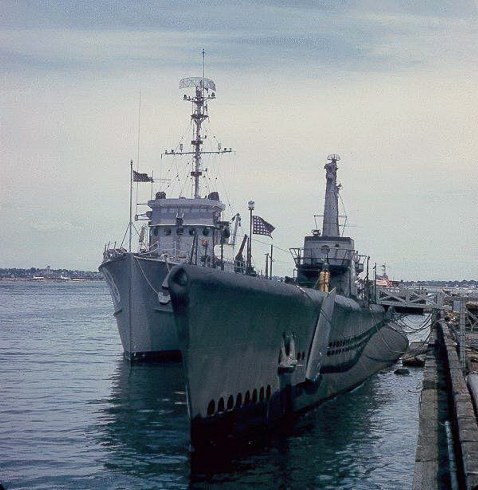 Torsk, Billfish, and Carp
Boston, 1968

Another former Billfish crewmember, radioman Louis Fisher, sent in some great photos and some copies of the Billfish Bugle for August 5th and 7th, 1945, which were published by the skipper. Louis was aboard for the 7th and 8th war-patrols. He is the one on the "Chuckle", below, but could not recall the names of the other sailors. Thank you Louis!